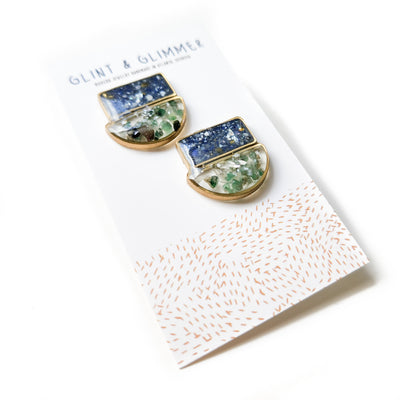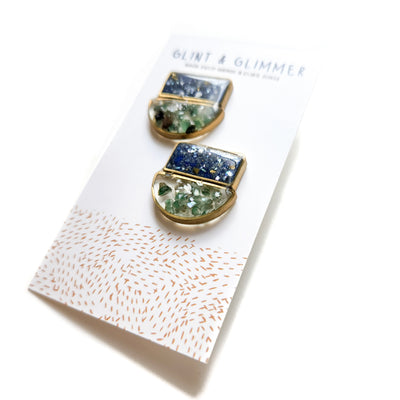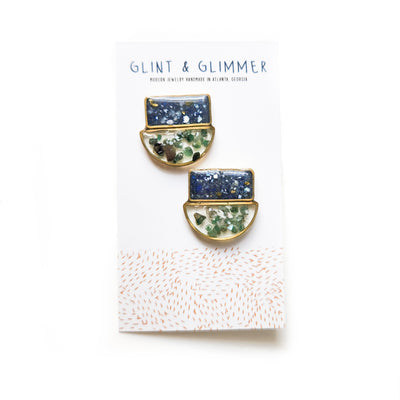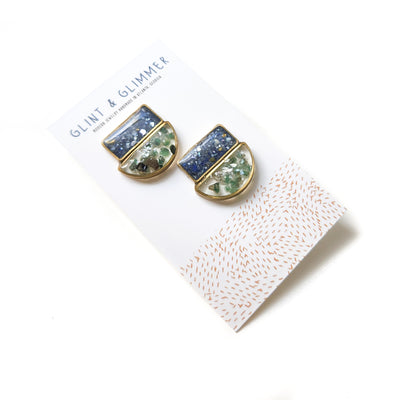 Kiara Gemstone and Resin Earrings
$24.00
Brass and resin earrings made by Glint + Glimmer
Each pair of earrings is made with crushed gemstones, mother of pearl and non-toxic resin
Hypo-allergenic, non-nickel brass findings for sensitive ears
Posts are either non-nickel or stainless steel (also hypo-allergenic)
Care is simple: all natural metals darken as they are exposed to oxygen after wearing. To shine, use a polishing cloth or quick solution (like Tarn-X) to bring your jewelry back to its glorious shine, or wear it in its patinaed glory.
PLEASE NOTE THESE EARRINGS ARE SLIGHTLY IRREGULAR (slightly uneven resin on the back) AND ARE THEREBY ON SUPER SALE (normal retail $36)
This pair of Glint + Glimmer earrings are approximately 1.25 inches long stud earrings with crushed lapis lazuli, aventurine chips and pearl.